10 Best Indian Hairstyles You Should Definitely Try
Indian women are proud of their long, thick and lustrous hair. Traditional hair care tips and simple home remedies are the well-kept secrets behind their beautiful locks. In this post, we have complied a list of 10 best all time "in fashion" Indian hairstyles that complemenst both traditional and trendy occasions. A combination of both the new age style and the traditional desi avatar!
Best Indian Hairstyles For Girls

Style 1: Braided back bun:
The classic Indian braided hairstyles! For this style, it is essential that you have long hair as it has an elaborate hairdo. Hold on! Don't be disappointed. You can always use extensions. Take a center part near your forehead and then brush the rest back. Braid your hair and then pull into a bun. Use hair pins to keep the bun in place. To add more glamour to the look, you can use studded hair pins.
Try this look out and accessorize with some Swarovski studded hair pins.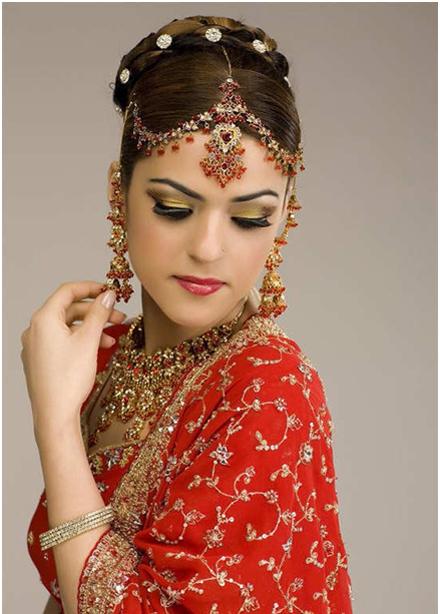 Style 2: The long curls and side bun:
A hot Indian hair style that goes well with a formal or semi-formal occasion, like a party.
This hairstyle needs a bit of patience and styling. Use a curling iron and create some nice lose curls. Brush your hair back and make a loose bun at the side of the back of your head. Make sure that you keep it loose. And leave the lower end of your hair lose so it can flow to one side.
Add some flowers and a mang tikka, it becomes a bridal hairstyle. Leave them out and it is a semi-formal look suitable for a lot of occasions!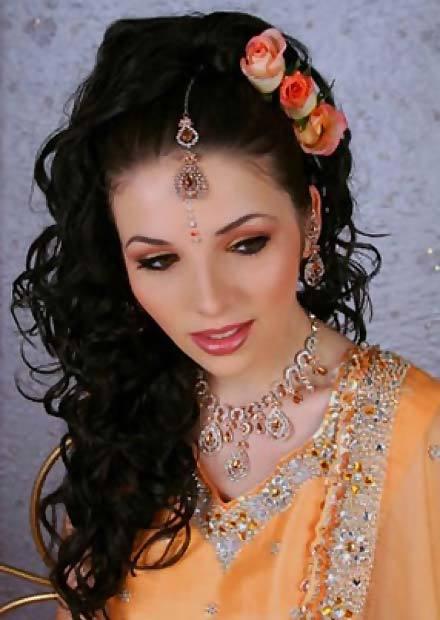 Style 3: Low bumped hairstyle look
Sported by Aishwarya for quite a long time, this one can never go out of fashion! Either you bouffant the back hair and secure with pins or secretly secure a small bump it for the bumped up look.
You will need your hair to be at the very least of medium length for this look. The lovely part of this style is its versatility. Keep it straight like Aishwarya and it makes for a lovely formal/ semi-formal look or you can add a dew curls to it at the tips and it will look casual and fun!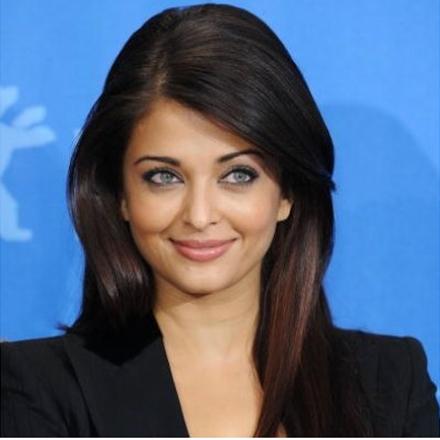 Style 4: Retro touch hairstyle
A popular hairstyle that has never gone out of style, it goes well for any kind of party! The retro look has always been an favourite among different age groups. This style needs for you to take a middle part near the forehead and brush the rest back. Add some volume to the hair place on the center of your head. It would look ravishing if you are handy with bump-pits. But if not you can always just tease you hair for more puffed look. Now tie a fairly tight ponytail that isn't too high. You can now proceed to curling in the tips of your hair.
The mang tikka here makes it very bridal but if you please you can always replace the center part with bangs and you have more contemporary look!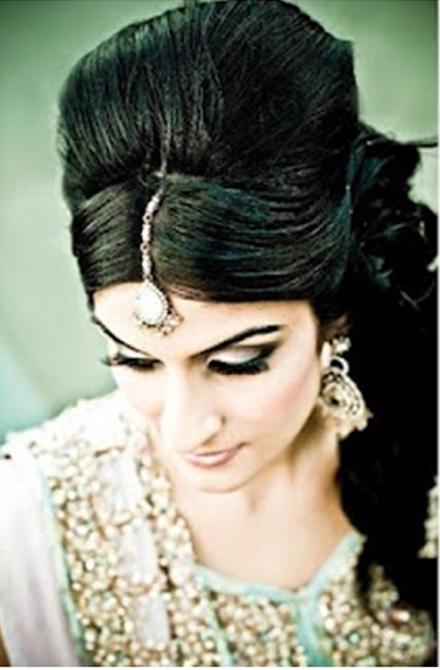 Style 5: Ceremonial Hairstyle with side bang and lustrous curls
An easy to do hairstyle that looks elegant for all those who have long hair. A curling barrel is all you need along with some super cute hairpins,hair accessories and your look is complete.
Straighten out your bangs and brush the rest of hair back. You tie a pony tail or just sweep it to the side. With the curling barrel just curl in the tips of your hair and even 3 to 4 inches above.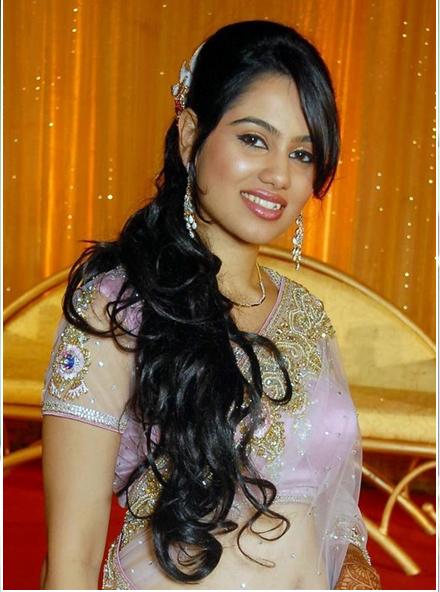 Style 6: Flirty feathers
Frieda Pinto sports this low maintenance and easy to do look, where you use a blower or curling iron to add volume to those feathers. You can take either a center parting or a side parting. Leave your hair to its normal texture. All you need to do is curl in the tips a little bit to add volume, even a blow dryer can be used for this.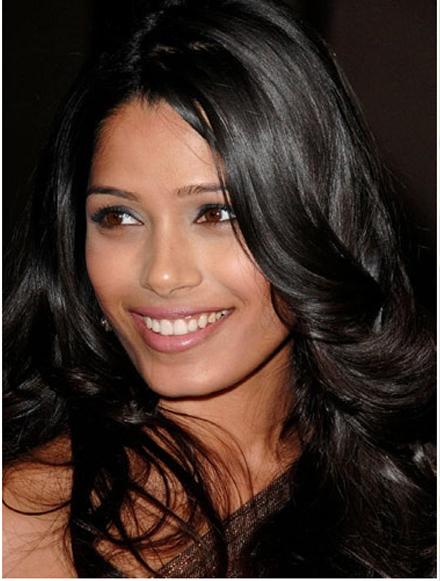 Style 7: Hot party hairstyle
An easy to attain hairstyle, this goes well with any occasion. Just go with a normal bumped up back tied hair with a middle sectioning and small ironed curls in the front. This style is formal and yet casual and sexy at the same time! What more can you as for from your hairstyle!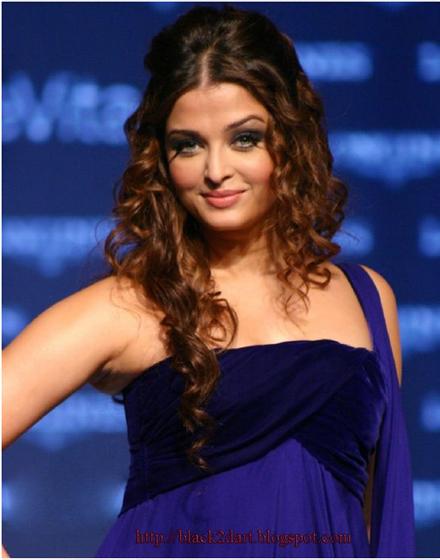 Style 8: The simple look
Easy to get done, easy to maintain and is always a hot trend. A layer cut with long fringes that frame the face is one way rather fancy way to look simply! Just curl the tips in and go with a zig zag parting. Simple and innocent is the effect this look will have.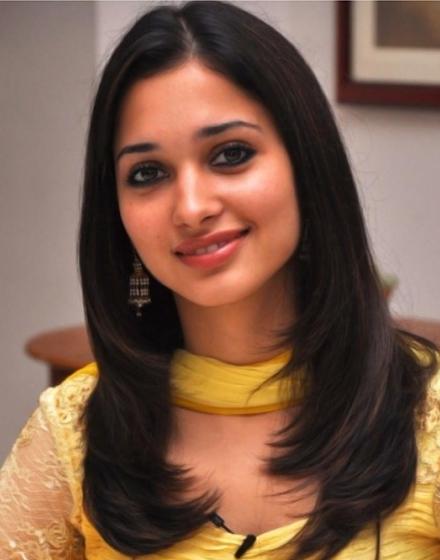 Style 9: The Piggy Chop's Look
Priyanka's popular tomboyish look in her previous film helped girls with short hair to sport a  new funky and sexy look. You definitely need to find a good hair stylist to give you this cut. If not it will end up looking like you have a mushroom head! Once you get the style, all you need to brush it and then walk out the door!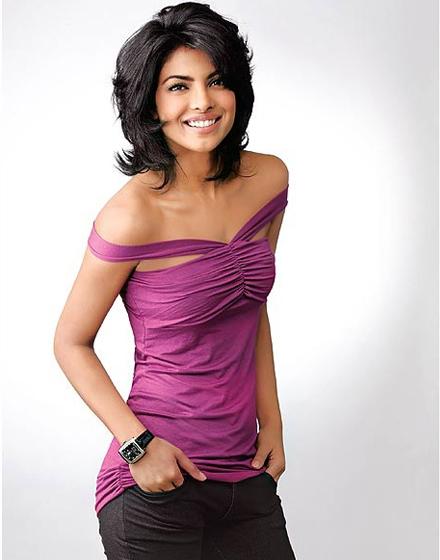 Style 10: Curled tips
This typical Genelia look is easy to achieve, you don't need layers or short bangs. Just curl up 2 inches from the down of tips of your hair and take a center parting. That is. Your all get set and go for this sweet trend.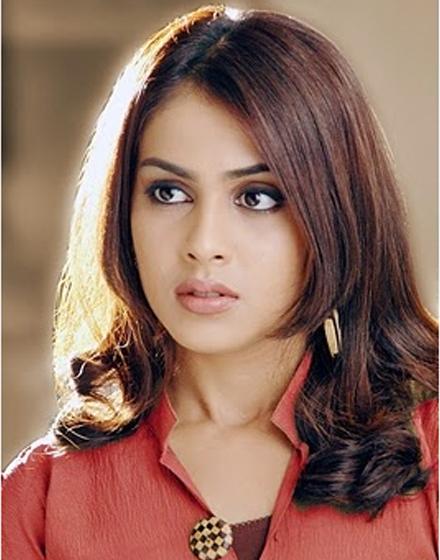 These are some of the most loved Indian hairstyles for women! So which look are you craving for?